Stamped Concrete
Concrete stamping isn't your only option when you're looking to renovate your concrete floor, pool deck, or driveway.
While concrete stamping only repeats the same pattern on your floors, we can provide you with custom color and designs. Our experienced teams can transform your floor into a one-of-a-kind work of art with a decorative concrete coating. No matter the scope of the project, if you want to improve the look of your home or business, we can help.
Stamped concrete is concrete that has been imprinted, or that is patterned, textured, or embossed to resemble brick, slate, flagstone, stone, tile, wood, or various other patterns and textures. The practice of stamping concrete for various purposes began with the ancient Romans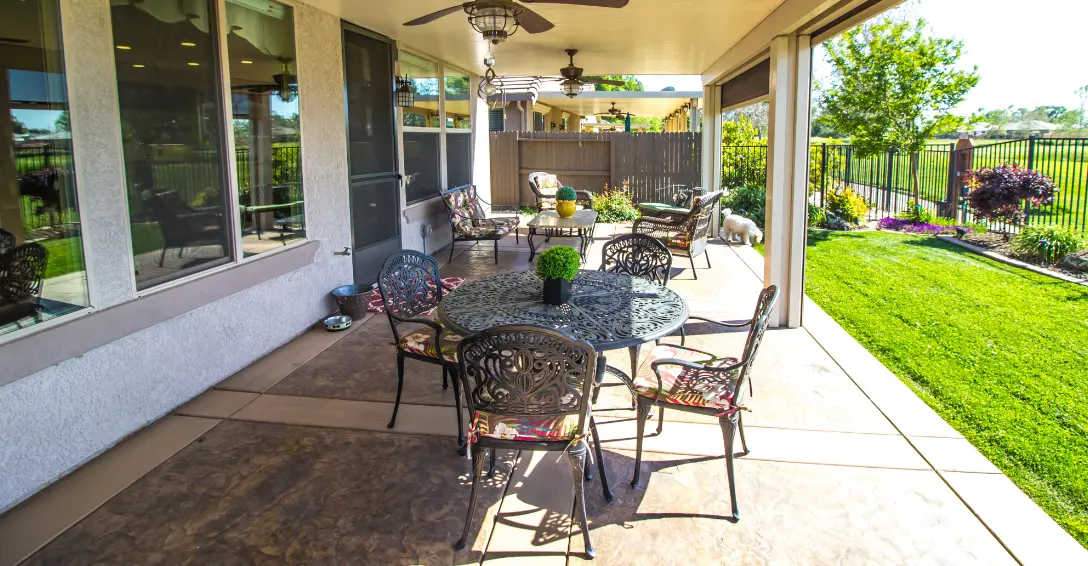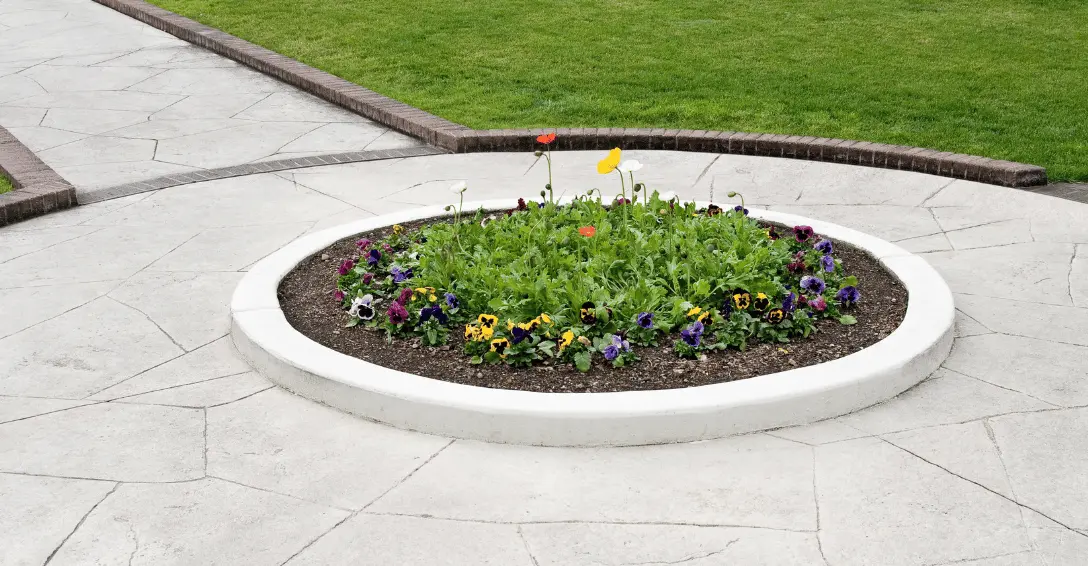 Stamped Concrete Installation
There are many steps involved in stamped concrete that must be executed carefully and quickly to achieve uniform results across the entire slab before the concrete sets.
The pattern must be pre-planned and diagrammed, tools and labor ready to go. After the concrete is poured and allowed to set to the proper consistency, color hardeners and release agents are applied. The concrete is tested again before applying the stamp patterns. Finish work, detailing and cutting contraction joints finish the project.
Stamped Concrete Benefits
Stamped concrete is a type of decorative concrete that is designed to resemble natural stone, brick, or other materials. It is achieved by pressing patterns or designs into freshly poured concrete, and then staining the surface to mimic the color of the materials being imitated.
There are several benefits to using stamped concrete:
Durability: Stamped concrete is extremely durable and can withstand heavy foot traffic and extreme weather conditions.

Low maintenance: Stamped concrete requires very little maintenance and can be easily cleaned with soap and water.

Cost-effective: Stamped concrete is generally more cost-effective than natural stone or brick, and can be used to achieve a similar look at a fraction of the cost.

Flexibility: Stamped concrete can be used in a wide variety of applications, including patios, walkways, driveways, and pool decks.

Customization: Stamped concrete can be customized to match the specific design aesthetic of a property, and can be made to resemble a variety of natural materials, including stone, wood, and tile.

Variety of textures and patterns : Different patterns, textures and colors can be mixed to get the desired look and feel.

Quick installation: Because stamped concrete is poured and stamped on site, it can be installed quickly, reducing the overall project time.
Stamped concrete is a versatile and cost-effective material that can be used to create a variety of beautiful and durable outdoor spaces. It can be shaped, colored and textured to create an almost identical replica of natural materials like slate, stone, and brick, but at a fraction of the cost.
WHAT OUR CUSTOMERS ARE SAYING ABOUT US...
The whole team was easy to work with. They helped us figure out the best layout. We were grateful to have someone who clearly knew what they were doing to give us the patio that we envisioned. We would highly recommend Arturo and his team to everyone!
⭐ ⭐ ⭐ ⭐ ⭐
Excellent job. Very professional. Knowledgeable of business. Repaired Front stairs and walkway. I was very pleased with my stairs and walkway. Would highly recommend.
⭐ ⭐ ⭐ ⭐ ⭐