The Latest Trends in Concrete Driveway Design and Installation
The Latest Trends in Concrete Driveway Design and Installation
1. Driveway Stenciling: Stenciling is a great way to add a unique look to your concrete driveway. It can be used to create patterns, designs, and logos that can be used to personalize the look of your driveway.
2. Driveway Sealing: Sealing your concrete driveway can help protect it from wear and tear and make it last longer. Sealing also helps prevent staining and makes it easier to clean.
3. Driveway Coloring: Adding color to your concrete driveway can help create a unique look that complements your home's style. You can opt for single-color or multi-color applications.
4. Driveway Texturing: Texturing your concrete driveway can give it a unique look and also help reduce slipping and skidding.
5. Driveway Resurfacing: Resurfacing your concrete driveway can help restore its surface and make it look like new again. This process involves removing the old surface and replacing it with a new one.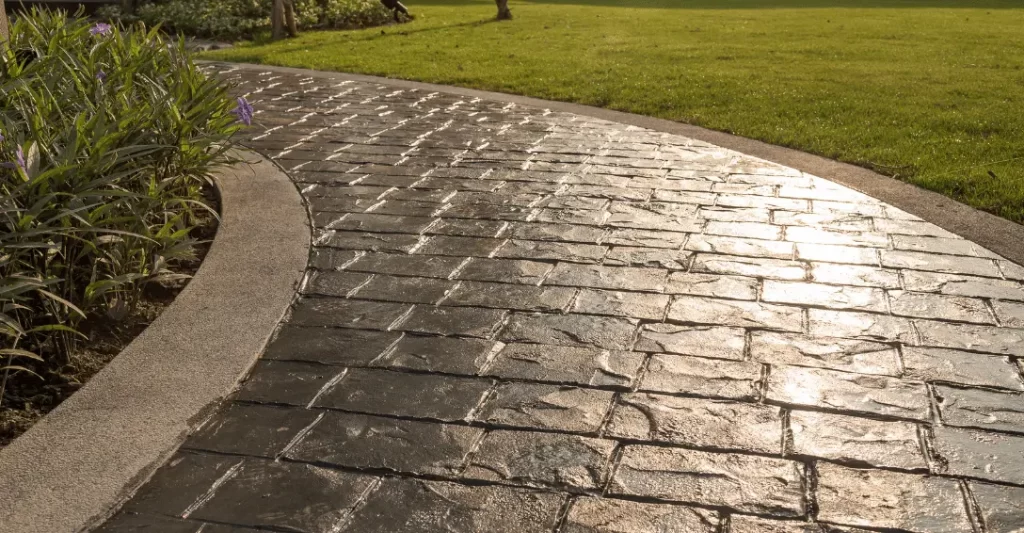 Are you Ready To Get Your Project Started?
Drop us a line today for a free quote!