Maintenance Tips for Your Newly Installed Concrete Driveway
Maintenance Tips for Your Newly Installed Concrete Driveway
1. Seal your concrete driveway. A sealant can help protect your driveway from staining and cracking. Use a high-quality concrete sealer.
2. Clean your driveway regularly. Remove dirt, leaves, and other debris that could potentially damage the concrete. Pressure washing is a great way to keep your driveway looking new and clean.
3. Repair cracks and other damage. If you notice any cracks or other damage to your concrete driveway, have it repaired quickly. This will help to prevent further damage and make sure your driveway looks its best.
4. Make repairs as needed. If you notice any chips, divots, or other damage to your concrete driveway, you should make repairs as soon as possible to prevent further damage.
5. Remove snow and ice. Snow and ice can damage concrete, so it's important to keep them off your driveway. Use a shovel, snow blower, or de-icing agent to remove them.
6. Avoid using harsh chemicals. Harsh chemicals, such as salt and acid, can damage your concrete driveway. Use a mild soap and water solution instead.
7. Limit vehicle traffic. Too much vehicle traffic can cause wear and tear on your concrete driveway. Limit the amount of vehicle traffic on your driveway to keep it in good shape.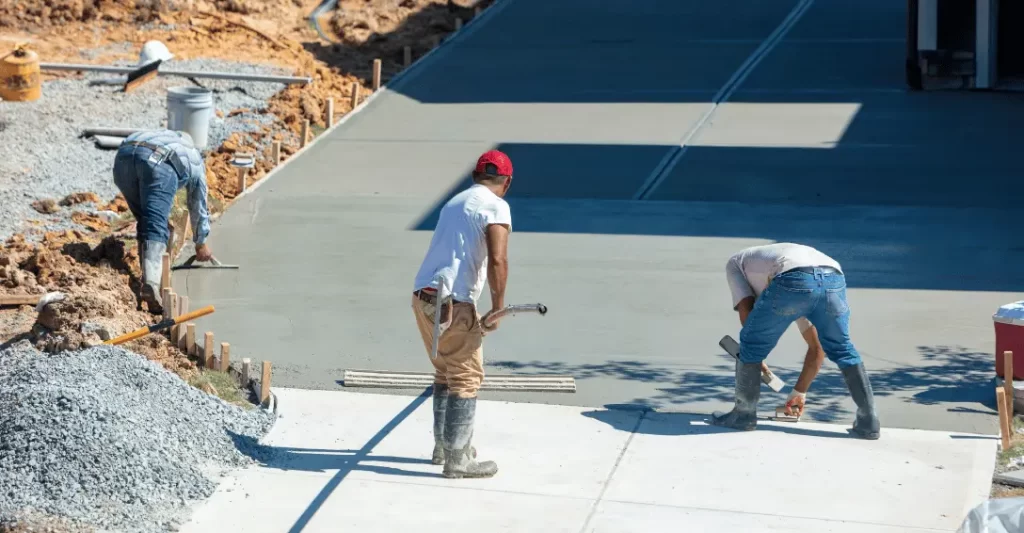 Are you Ready To Get Your Project Started?
Drop us a line today for a free quote!